Frequently Asked Questions
Q. What size parties can you organise?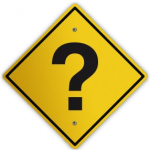 A. We have function rooms in Brisbane and Melbourne that can suit any size party from 30 people to 1800 people.
Q. I am not sure whether I should have a DJ or not at our Christmas party, what do you suggest?
A. Our experience is that all the best Christmas parties have great music and the best to provide this is with a DJ so if you can afford one – we would recommend it – but most of our function rooms have CD stackers or places for you to plug in an iPod – so you can still have some great music!
Q. How much do the function rooms cost to hire?
A. Most of our party venues have free room hire however some Melbourne venues and Christmas Party Venues Brisbane may cost from $200 to $500 to hire. Room hire costs are clearly shown in the tailored list of party venues we will email to you once you leave your party details.
Q. Can you also organise food, DJ and decorations?
A. We have a huge selection of DJ's to choose from and can organise any style of decorations that you want. The food is normally organised directly with the venue but we will make sure that the function rooms that we recommend can cater to your requirements.
Q. How do you recommend the Christmas party venues in Brisbane and Melbourne?
A. Once you complete the My Party Details form, we select the Melbourne party venues or Christmas party venues in Brisbane that best match your requirements for location, style of party venue, budget (if you choose to estimate one) and most importantly, the number people that you estimate will be at your party.
Q. Do I have to book one of your party venues?
A. No. You are under no obligation to book one of our party venues. We do recommend that you at least have a look at a couple of our function rooms but it is totally up to you.
Q. Do you only have party venues Melbourne and Brisbane?
A. At this stage, we do only have Christmas party venues and function rooms in Melbourne and Brisbane.
Q. If your service is free, how do you make money?
A. The party venues pay a small commission to us.